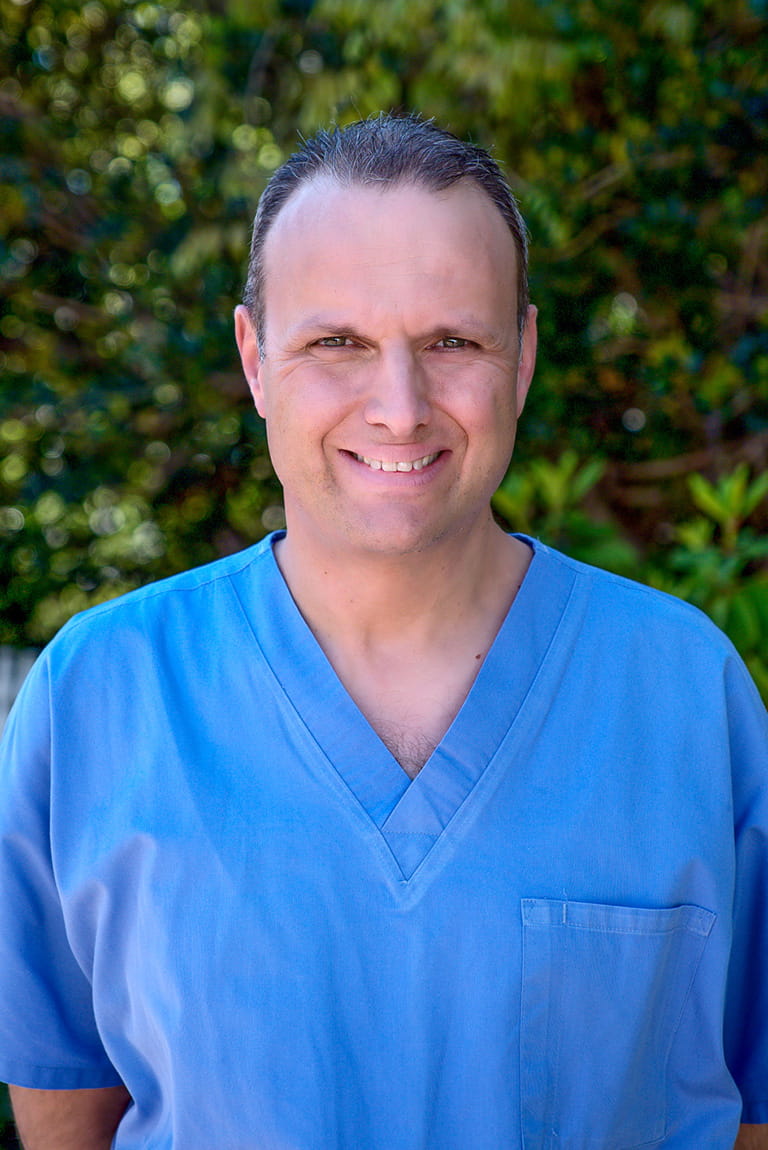 Dr Ron Georgiou - Dental Surgeon (BDS Hons Syd)
Dr Georgiou graduated in 1985 with Honours from the University of Sydney with a Bachelor of Dental Surgery, winning University awards in Anaesthesia and Pharmacology along the way. He is passionate about ongoing learning, and continues to engage in post graduate education both in Australia and internationally in Dentistry and General Medicine, with a strong interest in Oral Medicine, Pain Medicine, Dental Implants, Crown and Bridge, and Complex Oral Rehabilitation.
Dr Georgiou established the Bowral Family Dental Centre in 1989 and 30 years later a new name, Highlands Family Dental, a highly respected, family focused practice that has a reputation for its caring, empathic approach and a friendly loyal team dedicated to quality long term care for its patients and excellence in dentistry. Appointments are on time and unrushed to ensure patients are able to discuss fully any needs or concerns they have.
Dr Georgiou strongly believes in a balanced scientific and holistic approach to healthcare, taking into account a patient's total medical and social history, working closely with them to better understand and improve not only their oral health but optimise their wellbeing as a whole.
Dr Georgiou is known not only for his expertise in complex dental procedures but also for his patient, gentle approach that draws clients from young children to grandparents who have remained with him throughout the generations. Patients that are feeling nervous or fearful will find this practice a calm and reassuring environment with the highest standards of professionalism and care.
Ron is a dedicated family man himself, being a proud father to a son and daughter. His interests outside of Dentistry include wine (he holds the prestigious Master of Wine Qualification-one of only 370 graduates throughout the world) and within that framework he runs the Wine Oracle, an award winning international wine consulting business. Other interests include travel, photography, classical music, Wing Chun (martial arts) and Art history
Dr Michelle Willis – Dental Surgeon (BDS Hons Sydney)
Dr Willis graduated in 1991 from the University of Sydney, with first class honours and the University medal. Michelle enjoys all aspects of general dentistry with a particular interest in educating patients on preventative dentistry.
With her gentle approach and highly skilled attitude towards dentistry, Michelle particularly enjoys treating families, getting to know the different generations of one family, as many of them become long-term patients. It is rewarding to see patients that you once saw as children, now bringing their own children along for routine visits. Michelle has been part of our practice since 1992.
Michelle believes that continuing education and professional development are vital to ensuring her patients receive the most contemporary and optimal dental care.
Michelle's easy going nature, patience, dedication to her work and a gentle hand are all necessary for providing patients with an easy, painless and enjoyable dental experience.
Outside of dentistry Michelle enjoys spending time with her teenage children and extended family.